Maricopa Property Management
We Can Help Manage Your Maricopa Rental Property
Serving Tempe, Chandler, Gilbert, Mesa, Queen Creek, Scottsdale, Phoenix and surrounding areas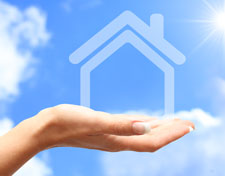 We offer a full range of Maricopa property management services tailored to you as an investor, homeowner, or landlord.
We have an extensive portfolio with single family homes, townhouses, condos, and apartments in the Maricopa area. We want to be your Maricopa Property Management Company of choice!
The Benefits of using Gerson Realty & Management Company
No Leasing or re-leasing fees, No vacancy fees, no advertisement fees.
Provide general advertising on several websites at our expense.
Place "For Lease" sign on property at no expense to you.
Periodic drive-by inspections of property.
Full twenty-four (24) hour a day phone coverage.
What We Do for You as your Maricopa Property Manager
Obtain tenants on a lease or rental basis per your preferences.
Screen tenants at no expense to owner.
Carefully screen tenants with regards to pets, number of occupants, etc. per your requests.
Personally verify employment.
Collect rent, security/cleaning deposit, etc. and place in a Trust Account.
Provide monthly computer generated statements as to your account and show all receipts and expenditures with copies of repair and utility invoices where applicable.
Coordinate repair and maintenance work at the lowest expense to you.
Disburse mortgage payments, association fees, etc. as requested.
Arrange eviction services when necessary. Filing fee and legal fees are billed to you at our cost.
Our fees and rental rates are determined upon our inspection and your representation of the property. Fees are payable only when rents are received. They are then deducted from your account.
For more information about our Maricopa Property Management Services, please contact us using the form to the right >>
Inquire About Our Services
(480) 921-3332
Maricopa Area Information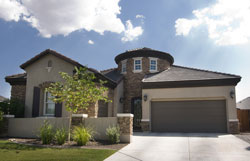 Maricopa has had three locations over the years: Maricopa Wells, Maricopaville and Maricopa Junction which gradually became known as Maricopa. Its conception took place at a series of watering holes eight miles north of present day Maricopa, and about a mile west of Pima Butte. It was called Maricopa Wells. Several of Arizona's rivers, the Gila, Santa Cruz, Vekol and Santa Rosa provided this oasis in the desert with an ample supply of water during this period of time.
Maricopa Wells was one of the most important relay stations along the San Antonio-San Diego Mail Line and the later more famous Butterfield Overland Mail Route during the 1800s. Although little remains of this once bustling community, it played an important part in the progress and development of the southwest. It was one of the best known spots in Arizona during this period of time because it not only had a reliable source of water, but offered an abundance of food thanks to the peaceful Pima and Maricopa farmers who lived and farmed nearby. Source From Wikipedia