Tempe Property Management
We Can Help Manage Your Tempe Rental Property
Serving Tempe, Chandler, Gilbert, Mesa, Queen Creek, Scottsdale, Phoenix and surrounding areas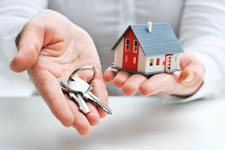 We offer a full range of Tempe property management services tailored to you as an investor, homeowner, or landlord.
We have an extensive porfolio with single family homes, townhouses, condos, and apartments in the Tempe area. We want to be your Tempe Property Management Company of choice!
The Benefits of using Gerson Realty & Management Company
No Leasing or re-leasing fees, No vacancy fees, no advertisement fees.
Provide general advertising on several websites at our expense.
Place "For Lease" sign on property at no expense to you.
Periodic drive-by inspections of property.
Full twenty-four (24) hour a day phone coverage.
What We Do for You as your Tempe Property Manager
Obtain tenants on a lease or rental basis per your preferences.
Screen tenants at no expense to owner.
Carefully screen tenants with regards to pets, number of occupants, etc. per your requests.
Personally verify employment.
Collect rent, security/cleaning deposit, etc. and place in a Trust Account.
Provide monthly computer generated statements as to your account and show all receipts and expenditures with copies of repair and utility invoices where applicable.
Coordinate repair and maintenance work at the lowest expense to you.
Disburse mortgage payments, association fees, etc. as requested.
Arrange eviction services when necessary. Filing fee and legal fees are billed to you at our cost.
Our fees and rental rates are determined upon our inspection and your representation of the property. Fees are payable only when rents are received. They are then deducted from your account.
For more information about our Tempe Property Management Services, please contact us using the form to the right >>
Inquire About Our Services
(480) 921-3332
Tempe Area Information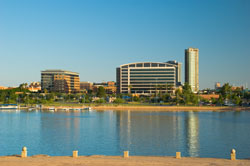 There are currently no major league professional sports teams playing in Tempe. However, from 1988 to 2006, Sun Devil Stadium hosted the Arizona Cardinals of the National Football League. They have since moved to the University of Phoenix Stadium in Glendale for games, but maintain their headquarters and training facility in Tempe. Many residents follow the teams in nearby Phoenix and Glendale.
The Arizona State University Sun Devils compete in football, basketball, baseball, as well as a number of other sports in the Pac-12 Conference of the NCAA. The Sun Devils football team plays their games at Sun Devil Stadium, which had hosted the annual Fiesta Bowl, until the 2007 game moved to the new University of Phoenix Stadium in Glendale. Their nearest rival is the University of Arizona Wildcats, in Tucson. The two teams compete in the "Duel in the Desert" for control of the Territorial Cup. Source From Wikipedia